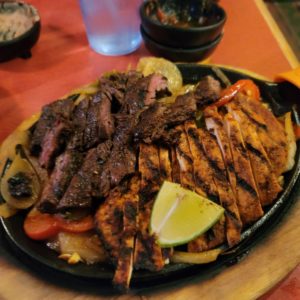 El Tapatio is located on Sunrise Boulevard in Citrus Heights, California.  Founder, Efron Guitron was raised in a small town in Mexico and came to the United States in 1970.  His first job was with a relative who had a Mexican restaurant in Seattle, Washington.  There he learned all aspects of running a restaurant and dreamed of owning his own restaurant someday.
The first El Tapatio opened in Portland, Oregon.  It was only a ten-table restaurant and Efron was the only person working there.  He waited the tables, prepped and cooked the food and served it to the patrons.  He established quite a following with people waiting outside for their turn to taste his delicious food.
In addition to the restaurant in Citrus Heights, he has 16 in Portland and one in Boise, Idaho.  His restaurants are family friendly and inviting with their bright colors.  He has garnered a 4.5-star review on the internet with over thirty-three hundred reviews.
Located in East Sacramento is Nopalitos Southwestern Cafe in Sacramento, California.  It is named after the nopal cactus or prickly pear cactus which is used in many Mexican recipes.  It has two food sources, the flat stems and the prickly pear fruit.
Nopalitos Southwestern Cafe opened in April of 1992 by highly trained chefs, Rose and Dave Hanke.  While Dave did all of the food prep and cooking, Rose managed the business and kept all the records.  They had two assistants to help them run the restaurant.  Because Dave and Rose were committed to their son, they decided the restaurant would only be open Monday through Friday.  This enabled Dave to coach his son in baseball.  His son, Aaron went on to pay in the big leagues for a couple of years with the Arizona Diamondbacks.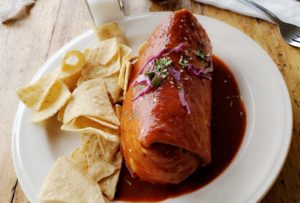 Each meal is prepared with culinary craftsmanship and creativity.  Dave is famous for his pancakes and muffins.  They may have only three hundred and twenty-two positive posts on the world wide web but they also have a strong 4.7-star rating.
Located at 2700 Broadway Avenue in Sacramento, California is Taqueria Maya.  Owner, Daniel Maya, was raised in a small ranching community in Mexican near Penjamo Guanajuato.  They had a hard time making a living, so they decided to to build a small kitchen on the side of their home and cook for a living.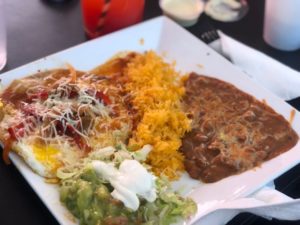 Daniel remembers his grandmother getting up at six every morning to make five hundred tortillas and tostadas using dough that was hand grinder.  Because there were not stores close by, they grew their own fruits and vegetables and bought meat from a local butcher.  
Eventually they moved to America where Daniels father worked at a local factory.  He dreamed of opening a taco truck called Taqueria Maya and did just that in 1999.  Their popularity grew so fast that customers wanted to know when they were going to open a permanent restaurant.  
They opened their restaurant in 2012.  They have almost fifteen hundred evaluations on Google with a 4.3-star rating.  They still have the taco truck but every Sunday at the restaurant they bring in a mariachi band which is a big hit with the customers.