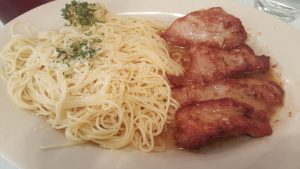 Mancuso's Italian Ristorante is located in the Far West district of Fort Worth, Texas.  The dream of Cathy Mancuso, the restaurant opened in February 1987.  Raised in upstate New York, Cathy grew up in the restaurant business.  Her father opened a restaurant in Utica, New York in the late 1950's.
When Cathy was in her twenties, she moved to Fort Worth.  She could never find great Italian food, so she decided to open her own restaurant.  She looked for months before settling on a property that was in the middle of nowhere.  Cathy had faith the area would grow, and she was right.
Word of mouth got around about the amazing Italian food and Mancuso's Italian Ristorante and soon families were dining there regularly.  There are over two hundred and fifty online posts that give the restaurant a four-plus star rating.
Cathy has since retired and her son, Michael Mancuso, has now taken over.  It is great when a restaurant stays in the family and keeps on the same tradition.
Owner and executive chef, Marcus Paslay, is behind the wildly successful Piattello Italian Kitchen.  Piattello is Italian for "little plate".  It is located in the West Cliff part of Fort Worth.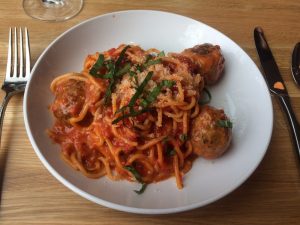 In 2006, Chef Marcus graduated from the Culinary Institute of America located in Hyde Park, New York.  He then honed his skills by working in restaurants across the United States.  He studied under some of the most famous chef's around.
When he moved to Fort Worth, Texas, he knew it would be his permanent home.  Piattello Italian Kitchen has been featured on television like CBS This Morning Saturday and in newspapers like USA Today.
They have almost two hundred raving reviews online garnering them over a four-star rating.  This is due to the fresh house made food and seasonally-rotating menu.
Oliva Italian Eatery Is located at 12477 Timerland Boulevard.  The owner, Cynthia was raised in southern Illinois and grew up in the service and hospitality industry.  Her father, who was the school principal, also owned a restaurant where Cynthia in the evenings waiting tables as well as bussing them.
Cynthia graduated Summa Cum Laude at Boston College then went on to managing a restaurant in New York.  After a few years, she got the opportunity to move to Switzerland where she worked in a restaurant in Geneva and learned the French language.
She changed direction in her career to be a sales representative for a French wine company.  She later became a general manager of an Upper East Side wine shop in New York.
Through her experience of opening restaurants, she decided that she wanted to return to the restaurant business.  This prompted her to open Oliva Italian Eatery.  Cynthia must be doing something right as she has almost seven hundred reviews on the world wide web with a strong four-point-six-star rating.